Biskupin is popularly known as the Polish Pompeii and is located in the northwestern part of the country. Not only is it an impressive archeological site, it also houses a life-sized model of the fortified settlement. Biskupin is a huge open area zone and has many old buildings where you can see how people in the past lived. This is why it feels like going back in time.
Many of the oldest elements in Biskupin date back to 800 B.C. which means that the settlement was from the Bronze Age and Iron Age. The actual city that you see now is a reconstruction though. This is why you will see a mix of the old and the new inside. The newer constructions have been made to give you an immersive experience when you visit and to recreate what Biskupin must have looked like all those years ago.
I loved Biskupin so much that this was my second time visiting it. Since we visited on May day, there was a lot of activity and crowds at the site. The gorgeous weather helped. Honestly, since a lot of Biskupin is outdoors, I would really recommend checking the weather before heading here.
Mayday meant that there were more activities than usual. There were people dressed up in traditional attire and lots of performances which made the visit even more interesting and lively.
If you are headed to the area, you will find the following information and tips for visiting Biskupin really helpful.
Where Is Biskupin Located?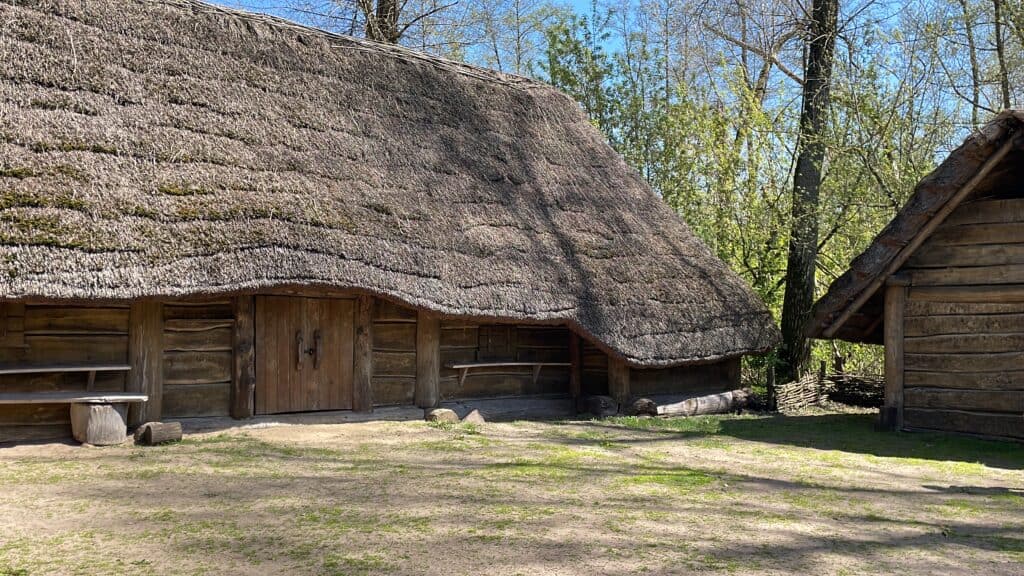 Biskupin is a small village that is located a one-hour drive from Poznań and half an hour drive from Gniezno which is the oldest capital of Poland. The site is open all year round but it does get busier and busier in the high season. Despite the crowds, it also gets more interesting during the high season because there are a lot of activities that take place then.
The Biskupin Museum has everything in both Polish and English. There are even audio guides and informational posts in English so you don't have to worry if you don't speak Polish.
Local Stalls In Biskupin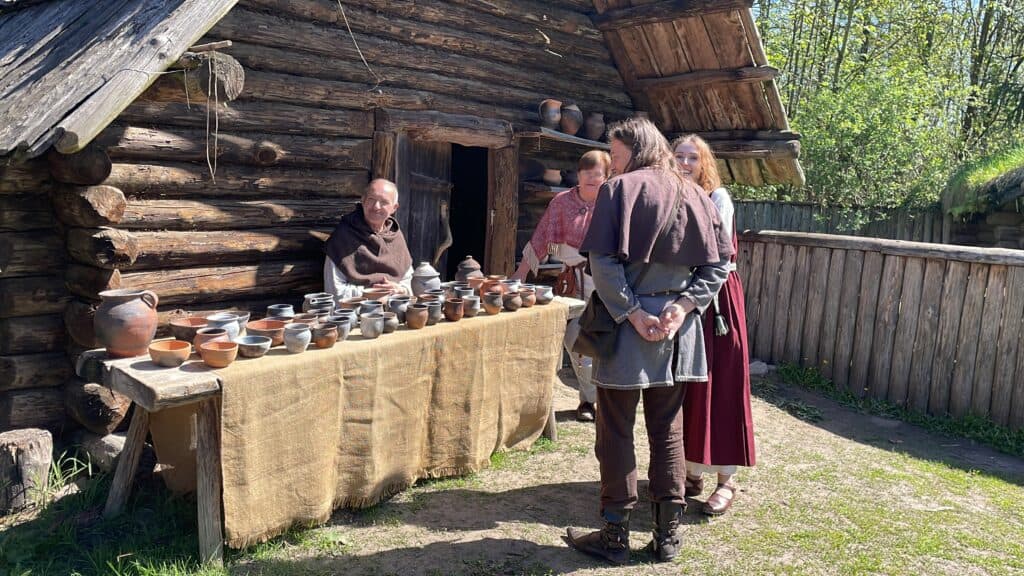 As you wander through the Biskupin archeological site, you will see all different kinds of stalls. Many of these sell different kinds of traditional Polish food. You also have a variety of different snacks available.
One of the things that I tried while I was here was the Podpłomyki. This was made with rye flour, salt, and water. In the past, it was topped with fresh fruits. I had mine with an apple mousse and it was absolutely delicious!
You will also see a lot of handicraft stores where you can get ornaments like earrings, chains, and rings that are made of metal. These are really cool and make great souvenirs from Biskupin.
In addition to the local stalls, there was also a lot of live music. Dressed in traditional attire, this music had a lovely beat and was meant to simulate the music that the people in Biskupin probably listened to. It was an activity that many children enjoyed.
The Archeological Site In Biskupin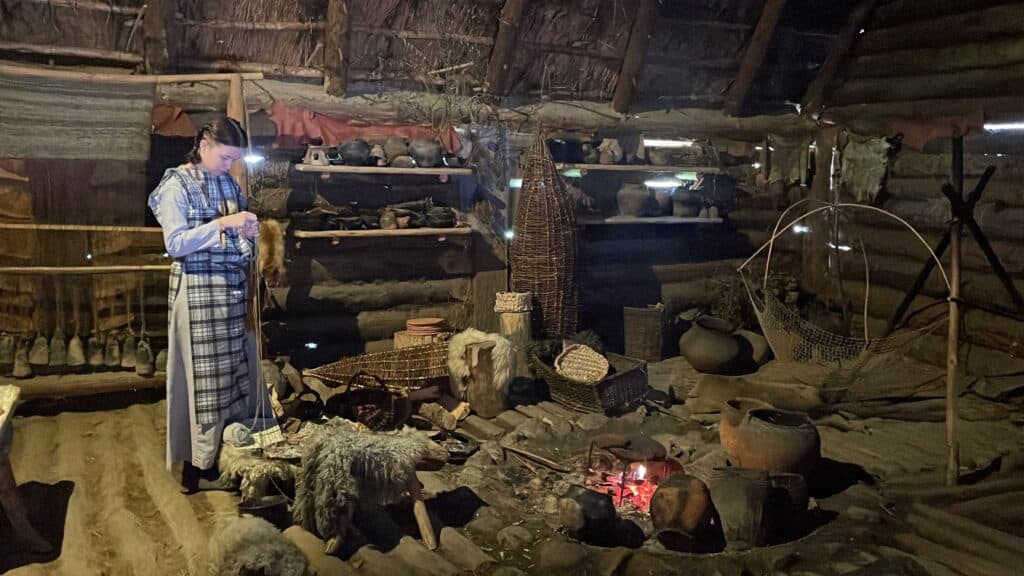 The oldest elements of Biskupin can be found at a site that has a lot of trees that rise out of the water. This place is particularly interesting because, in the early 20th century, people from Biskupin kept discovering old items in their lake. Back then, they did not really realize just how old these items were until 1933-34.
When they realized just how valuable the items were, they started to build the village that you see today. The village is very beautiful and green today. Interestingly enough, the Biskupin village that you see today is still expanding! It is well taken care of and is really popular because of this.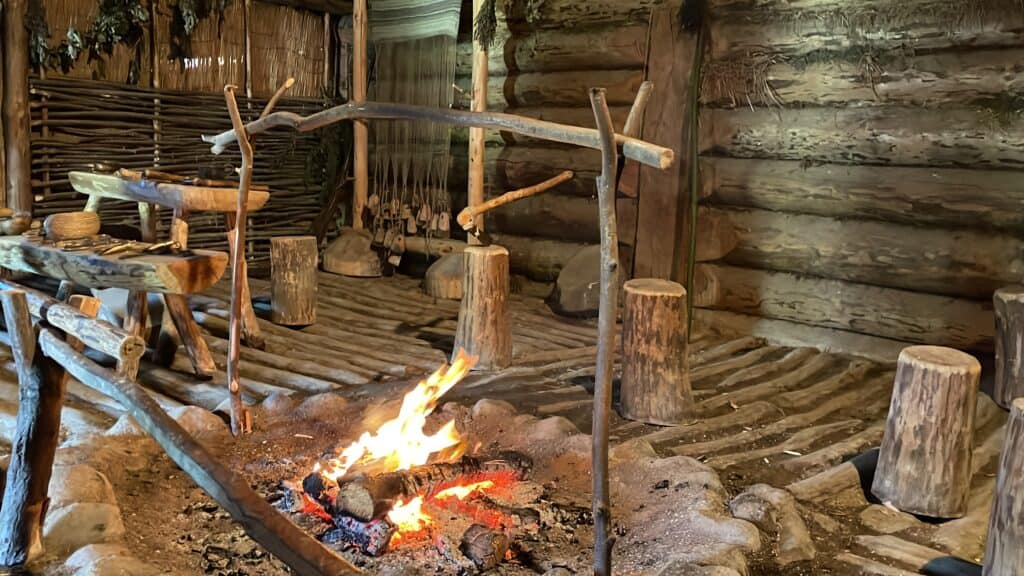 The Reconstructed Houses Of Biskupin Are Fascinating. You can wander into the wooden houses to see what it was like in the village back in the Bronze Age. From wooden furniture to the warm fireplaces at the center of the house, the atmosphere is cozy and rustic.
You can also catch a glimpse of the old vessels, tools, and other belongings here. These were fished out of the lake over time.
How Much Time Do You Need In Biskupin?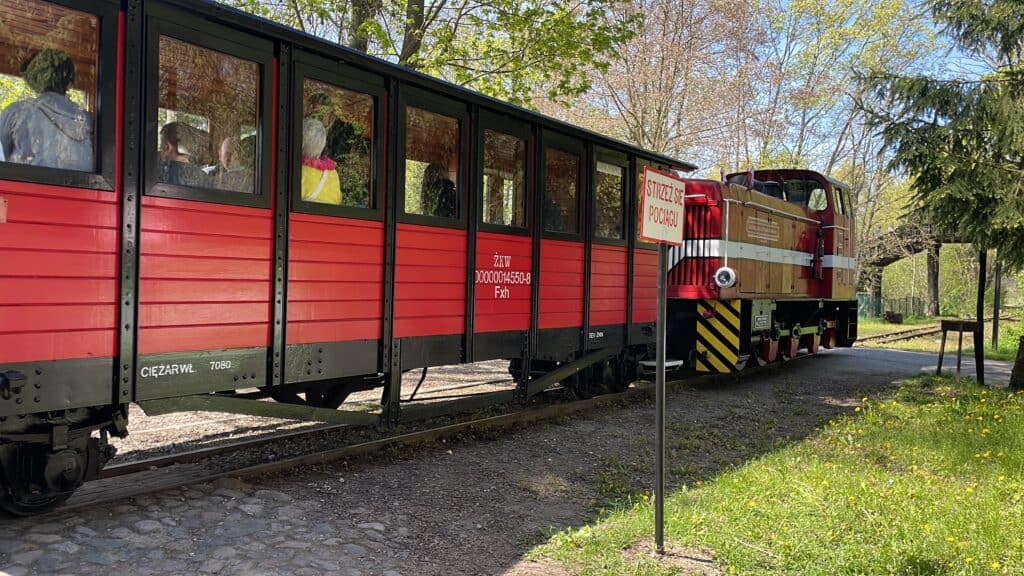 It takes around 1 hour to walk around the whole complex. You should budget for more time especially if you want to catch the concerts and activities that take place during season time. You can also take the short train ride and the boat ride which are lots of fun.
There are also a lot of restaurants and toilets available on site so you don't have to worry about anything. You will also find spots for children to play which makes it very child friendly. There is even a mini zoo but when we visited there were no animals in it and I'm really not sure why. 
The Final Word
Biskupin is an amazing site not just because it has lots of activities for people of all ages but because it is also a place that takes you through Polish history. You will find the place impressive and there is no better way to learn about history than to walk through it in real-time.