Located in the very heart of Poland, ?ód? is one of the biggest cities in the country. It is, so to say, a bit controversial, as it is a city of contrasts. It's home to many artists and creative people. But at the same time, many say it is ugly, as it was originally settled to be an industrial city. Whatever the judgment, it is definitely a place worth exploring, so let me show you the best things to do in Lodz.
?ód?, a Place We Come Back to Over and Over Again
I added a video to this article of our trips to Lodz, and I hope you will enjoy watching the places I want to show you. The material for this video was created over nearly one year. There is something about this city, that makes us come back here again and again, must be love… ?
What Is ?ód? Famous For
Lodz is certainly known for the clothes industry, some best Polish clothes brands were born here, name Wólczanka for that matter.
Another thing that Lodz is famous for is the movie industry. Lodz is home to the well-known Lodz Film School, where among others, Roman Polanski, and Andrzej Wajda, received their education. Lodz is the capital of the Polish movie industry.
The city is known for its specific architecture, you can either love it or hate it. There are absolutely stunning places in here, but at the same time, a great part of Lodz is simply ugly and under poor maintenance.
The streets of Lodz are the palaces for creative people to show their art, therefore a lot of artwork and street exhibitions are here to see.
Best Things To Do In ?ód? – Quiz Game
If you are a fan of TV quiz games, like the ones you watch on TV, this is a place for you to go. You get to stand on the scene and have the question popped at you.
This is a great place to have fun activities if you travel with a bigger group. But even if it is just the two of you, it is still a time well spent. It is located in the city center, within the tourist area. The price varies from 79 PLN for two contestants to 69 PLN, for twelve of them.
Central Museum of Textiles
In the heart of Lodz, and next to the beautiful Park, there is this museum, that will take you back in time. Not so far from now though, as Lodz is a young city. At the end of the 18th century, there were only 250 residents here, while now the city is of over half a million population.
The city was designated to become a textile and tailoring center. The visit to the museum takes about 3 hours, and the entry ticket is about 5PLN.
A holiday villa, one of the last buildings in the museum complex, is a place well worth visiting. This is a real-time capsule back to the 50-60's of the last century. You will find their exhibitions presenting interiors of Polish homes over the past decades. For many, these places still are exactly the same as the homes they live in till now. My grandma was living in the house just like the one in here.
Best Things in ?ód? -Ksi??y M?yn
Have you seen a city being built within a city? Well, this place is one of them. Ksi??y M?yn was built by one of the richest factory owners back in the 19th century, and it was dedicated to the workers of his factory. This industrial marvel, complete with factory buildings and elegant villas, workers' houses, fire departments, stores, and schools, symbolizes progress back in the time of its glory.
Today, Ksi??y M?yn has transformed into a cultural hub. The old factories host captivating cultural events, while former villas now house museums and schools. The authorities recognized it as a historic industrial monument in 1971, and until today Ksi??y M?yn bridges history and modernity.
It is one of the biggest attractions i Lodz making it a must-visit spot for history buffs and culture enthusiasts alike. A place filled with restaurants, museums, and arts, definitely has its vibe. A tip for photo lovers, this is a perfect spot for Instagram shoots.
Palm House – Palmiarnia
In the heart of Lodz, you'll stumble upon a delightful surprise?Palm House (Palmiarnia). It's not your average glasshouse; it's a tropical getaway right in the city. Inside, you'll find a lush collection of tropical plants that will transport you to far-off lands. It took us back to Asia, and our trip to Thailand.
Do you want to hear the cool part about this place? They've organized everything by theme, so you'll get to know the fascinating world of flora from all corners of the globe.
Palm House creates its very own tropical climate, making it an excellent year-round spot, especially when winter has got its icy grip. This place is all about education and fun events, so you'll leave with a bit more plant knowledge in your pocket.
Best Things in ?ód? – Rose Passage
Lodz's Rose Passage is a sight to behold, just off Piotrkowska Street. The street boasts something truly extraordinary ? the walls of the buildings cover millions of small mirrors arranged in amazing patterns. The mirrors reflect the sun and streetlight in thousands of ways, so every time you pass from there, you will be mesmerized by a new illuminating experience.
This installation was created by a woman, who wanted to express her joy and gratitude after her diagnosed with eye cancer daughter, battled her illness.
Zoo in ?ód?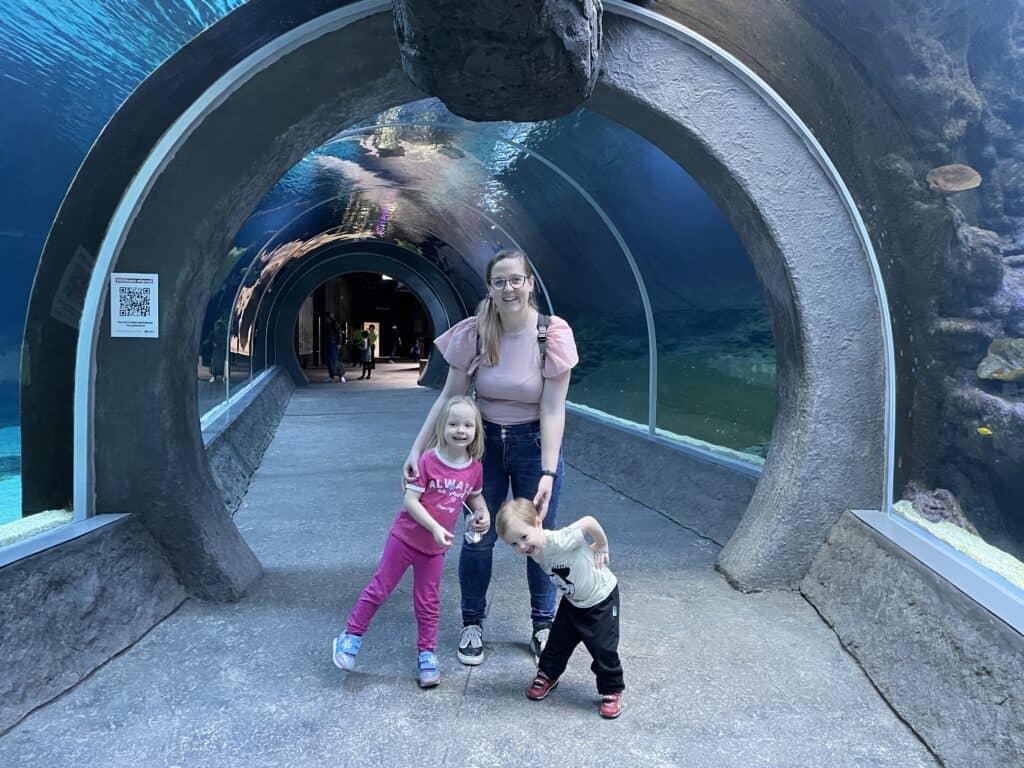 The zoo in Lodz is definitely worth a visit. You will find there a huge place dedicated to South Asia?s fauna and flora. Here you will have the chance to see elephants taking a bath for example. The place is very well maintained. Entry to the zoo and Orientatorium costs 70 PLN, make sure to plan your visit in the morning, as it closes for the public at 4:30 pm.
Piotrkowska Street – The Famous Street of ?ód?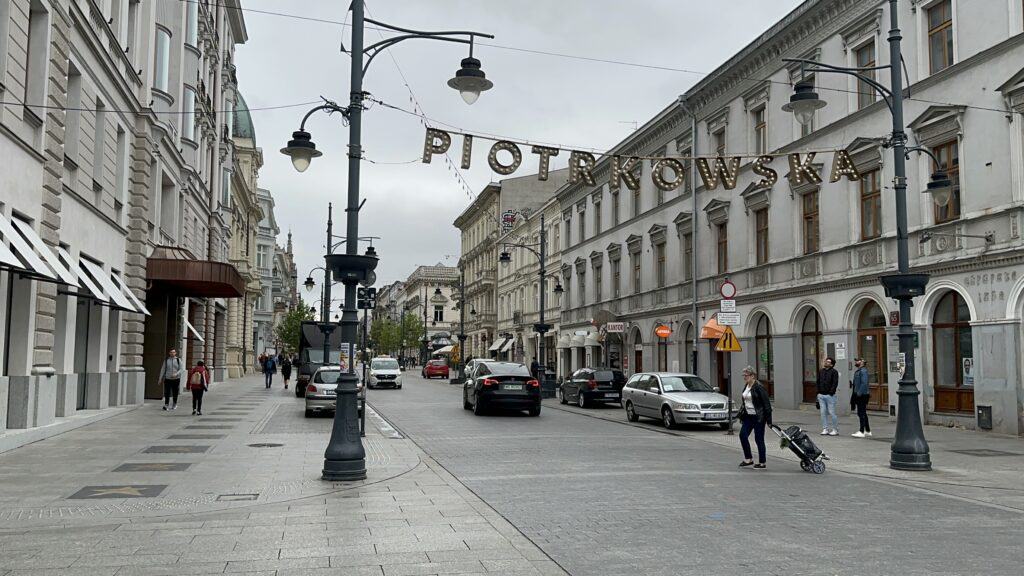 One of the most famous streets in the country and also the longest pedestrian street in Poland, Piotrkowska serves as the city's showcase. The tenement houses and palaces along the street offer many shops, restaurants, cafés, gardens, pubs, and music clubs. Piotrkowska Street is bustling with life throughout the year, and the various markets and festivals take place there, including the Light Move Festival
While strolling along Piotrkowska Street, take a look at its renovated courtyards, including the one housing OFF Piotrkowska. It's also a good idea to look up. The facades of the buildings decorate beautiful architectural details. Look down as well, and you'll see the Avenue of Stars, paying tribute to the cinematic heritage of ?ód?.
EC1 Science Center- Interactive Museum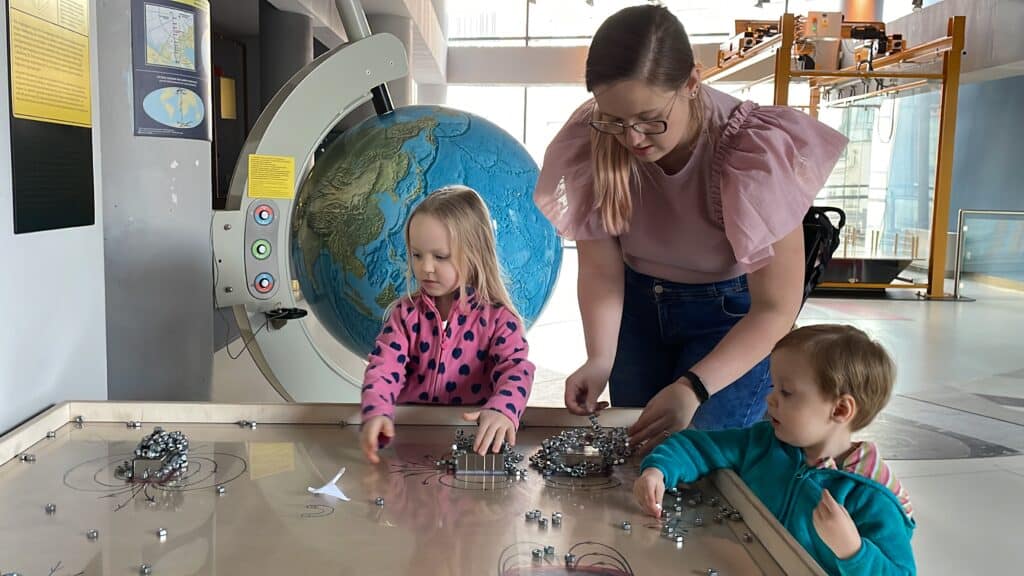 This is the place where you can easily spend the entire day. This is an interactive museum of science that offers something to all ages and for all levels of interest in science.
The building is of 5 floors of rooms full of interactive activities. The ticket price is 17 PLN. A fun fact, the part dedicated to young children, Elements Street is a no-shoes place.
Manufacture Shopping Mall
Manufactura is one of the biggest shopping centers in Poland. You can not just shop here, but you will also find a lot of fun activities to do. There are many attractions for the tourists within the shopping mall, laser games, a dance studio, bowling, climbing walls, and so much more.
There are a lot of family-friendly places too. Manufactura is a place to go if you want to shop for Geschenke and clothes to take back home.
Where to Eat the Best Food in ?ód?
Rajskie Jad?o
Serving delicious Polish cuisine, it is a must visit place. They serve a delicious food. This is a chain of restaurants, that you can find across the whole city. W had our dinner there and all we tried was well-prepared and tasty.
Qubek Cafe
Nice and cozy place to have a coffee, a nice cake, and of course a perfect spot for breakfast.
Cafe przy ulicy (cafe by the street)
Another great place to go for breakfast. Rich menu to choose from, and it all looked and smelled fantastic.
Szpulka
Another great place for breakfast. It is within Manufaktura shopping mall, so it's a good idea to start your day at the mall.
Brednia
Yet another place for breakfast. You can find it at Pitrkowska Street. Oh, it's hard to tell now, what one is best. Try them all. ?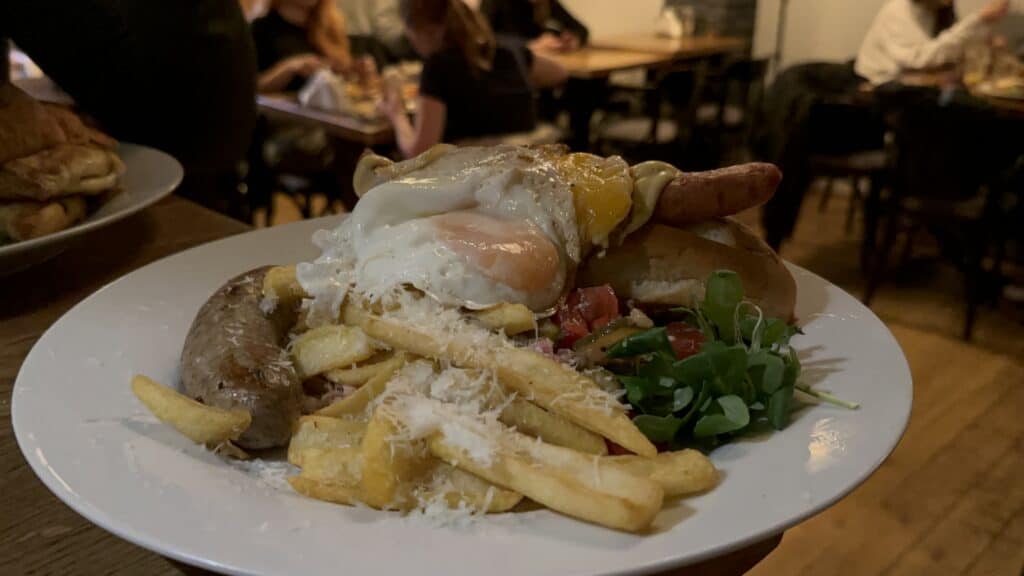 More Recomedantion for Best Things in ?ód?
For Adults: Evening Delights
Kij – The Artistic Pub: For those seeking a dose of creativity, Kij is a must-visit. This pub hosts a variety of artistic initiatives, live concerts, and a vibrant music scene.
Lodz Kaliska – A Controversial Gem: Known for its controversial decor, Lodz Kaliska is a pub with an unforgettable atmosphere designed for adults.
Escape Rooms Galore: Lodz boasts a range of excellent escape rooms, offering exciting and challenging experiences for puzzle enthusiasts.
Cyrk pod Zielonym Xi??ycem: This cultural hub is a constantly changing space where you'll find diverse events, including mesmerizing juggling performances. Be sure to keep an eye on their Instagram for the latest updates.
Nienostan – The Unconventional Bar: Nienostan is not your typical bar. It's one of the most interesting places, perfect for those looking for something with a bohemian style
Keja Pub – For Sea Shanty Enthusiasts: If you have a love for sea shanties, Keja Pub is the ideal spot for you.
Courtyards: Hidden Treasures, ?ód? stand with gorgeous courtyards, they are must-visit places.
Narodziny Dnia: A courtyard that's an enormous piece of art located at Wi?ckowskiego 4.
Courtyard with Colorful Umbrellas: Find this installation at Piotrkowska 120.
Narutowicza 6: Explore a courtyard in a tenement house hiding a hidden villa within.
Courtyard of the Museum of Art MS1: Gda?ska 43 (Pozna?ski Palace).
And that's just some of them, Piotrowska street has many of these gems to uncover.
Free and Fascinating
I you are looking to enjoy Lodz without breaking the bank, consider:
Piotrkowska Street: The city's already-mentioned iconic promenade, is especially enchanting during the holidays. Admire benches, sculptures, the Avenue of Stars, and beautifully maintained tenement houses.
OFF Piotrkowska: A favorite among young and old, this place offers excellent food and a wide selection of craft beers.
Health Park: Ideal for families, this expansive green space boasts various playgrounds and hosts children's events. It's conveniently connected to ?ód? Zoo and the Fala Water Park (which may require an entrance fee).
Monopolis: An industrial site turned into a cultural hub. It comes to life in the evening, offering restaurants, galleries, and often low-cost or free events.
D?tka – The Canal Museum: A unique and fascinating experience for those interested in exploring ?ód?'s waterways.
Black World: Located at Independence Square, this place lets you experience life as a blind person, guided by visually impaired individuals. You can even play board games with them, and they don't cut you any slack.
Family-Friendly Adventures
For families with children, here are some must-visit spots:
Seasonal Light Park Exhibition: Located near the Palm House in ?ródliska Park, this exhibit is open for about four months each year.
Health Park and Fala Water Park: As mentioned earlier, these places are perfect for family outings.
Port ?ód?: Surprisingly, this shopping center is a great place for families, with superior playgrounds and fewer crowds compared to other shopping destinations.
Art Aficionados' Paradise
For those with a passion for art, don't miss:
Museum of Art (MS1), MS2, and the Palace of Herbst: These venues offer a rich artistic experience. The Palace of Herbst is home to a classical art gallery.
Ogrodowa Gallery and the ASP Gallery: Explore these galleries to immerse yourself in the world of contemporary art.
These are just some of the hidden treasures of ?ód?. Lodz is a city with a rich cultural heritage and a thriving artistic scene, and we hope this guide helps you uncover the city's unique charm.
Treten Sie unserer Community auf Facebook bei Polen Reiseplanung Facebook-Gruppe um weitere Informationen zu erhalten und Ihre Reise nach Polen vorzubereiten, oder hinterlassen Sie einen Kommentar unter diesem Artikel.