Poland is best known for its stunning landscapes, rich history, hardworking people, and delicious cuisine. And although tourism is strong and plays an important role in building Polish wealth, it is not major. The export of goods is actually more significant to the Polish economy. And we have some really awesome products, that are now world-famous. Check out the ultimate list of best "made in Poland" products.
I traveled the world and visited many countries, and I know for a fact, that the most famous product associated with Poland is food. Particularly pierogi, kielbasa, oh yes, and Wodka.
Pierogi Made In Poland
Piroggen, deliciously filled dumplings, are an iconic Polish culinary treasure. These mouthwatering delights have found their way onto international menus across the world.
Pierogi, in particular, with its various fillings, has become a beloved comfort food in many countries. So, the next time you enjoy a plate of pierogi, remember that you're savoring a piece of Polish tradition that has truly gone global.
Polish Kielbasa
One of the key reasons behind kielbasa's global appeal is its huge variety. From the smoky rich in taste kabanosy, to the garlicky goodness of kielbasa wiejska (village sausage), there's a kielbasa type to suit every palate and every taste bud.
These sausages can be enjoyed grilled, fried, boiled, or even added to stews and casseroles, making them incredibly versatile. Polish Kielbasa, can be bought in every food market in Europe, but also in Polish regional food markets in the US or Australia.
CD Projekt -The Witcher Only To Name One
Polish IT specialists always make it to the top of the world ranking, and the CD Projekt only proves it. CD Projekt, founded in 1994, is Poland's gaming pride. Known for "The Witcher" series and "The Witcher 3: Wild Hunt," they redefined RPGs and earned numerous awards.
Despite initial issues, "Cyberpunk 2077" showcased their dedication to gamers. CD Projekt's storytelling and immersive worlds transcend borders, making them a global gaming icon. Expect more excellence as they continue to innovate.
Polnischer Wodka
Chopin Vodka and Belvedere Vodka. When it comes to premium vodka, not many can compete to the smoothness and quality of Chopin and Belvedere.
These brands have earned international acclaim for their exceptional craftsmanship, setting the gold standard for vodka connoisseurs worldwide. They are also presented in beautifully crafted glass, making a perfect gift.
Bielenda
Bielenda is a Polish skincare brand, that has made a significant mark in the global beauty industry. The company uses only natural ingredients and offers a diverse range of products catering to all skin needs. Bielenda products made their way to 45 countries in the world.
Inglot – World Famous Color Cosmetics
In the world of cosmetics, Poland-made – Inglot stands as a shining example of excellence. Established in 1983 by chemist Wojciech Inglot, this brand has reshaped the beauty industry. Inglot's unique selling point is its vibrant, expansive color palette, offering over 2,000 shades. It encourages self-expression, empowering makeup artists and enthusiasts alike to explore their creativity.
For using advanced technology and top-tier ingredients, Inglot products are famous for their flawless performance. Inglot's global recognition is a source of pride for Poland, showcasing the country's ability to excel on the world stage. It's a testament to Polish craftsmanship, creativity, and innovation.
SunReef Yachts – Luxury Made In Poland
Founded by a Polish entrepreneur in 2002, Sunreef Yachts quickly rose to international prominence, challenging the traditional yacht builders. Each Sunreef yacht is a testament to the attention to detail that Polish artisans stand out for.
Sunreef Yachts is synonymous with luxury, and comfort. These custom-made yachts are designed to cater to the most demanding clientele, offering a top level of personalization cutting-edge technology, and elegance.
Sunreef Yachts are internationally recognized These Polish-made masterpieces have graced the waters of the Mediterranean, Caribbean, and Indian Ocean. From Hollywood celebrities to business tycoons, Sunreef yachts have captured the hearts of those who seek luxury on the high seas.
Milky Candies – Krówki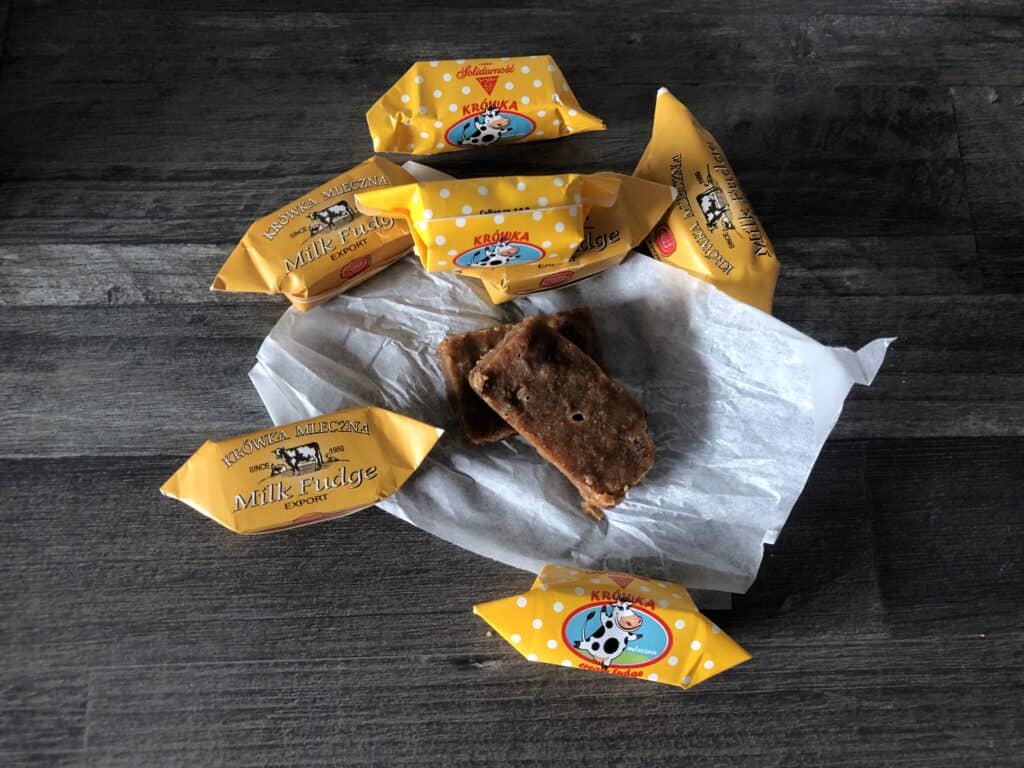 Während Krówki has always been a favorite in Poland, they are now making their way to international markets. Travelers to Poland often buy them as a souvenir and bring them home. Additionally, online retailers have made it easier than ever for people worldwide to savor the unique flavors of Krówki.
Krówki are very famous in the eastern markets, they are becoming very popular even in such distant countries as Vietnam.
Solaris – Buses Made In Poland
In the world of sustainable transportation, one Polish company that stands out as a beacon of innovation and excellence, is Solaris.
Founded in 1996 the company's vision was clear: to design and manufacture state-of-the-art buses and trams that run on electricity, drastically reducing air pollution and paving the way for a greener future. And they succeeded.
The electric buses and trams have become a symbol of eco-friendly urban mobility, and they're operating in over 700 cities across 32 countries. From the streets of Berlin to the avenues of Barcelona.
Solaris dedication to innovation, eco-friendliness, and a brighter future for urban mobility has made them a global leader in the industry.
Wedel Chocolate – Chocolate Made In Poland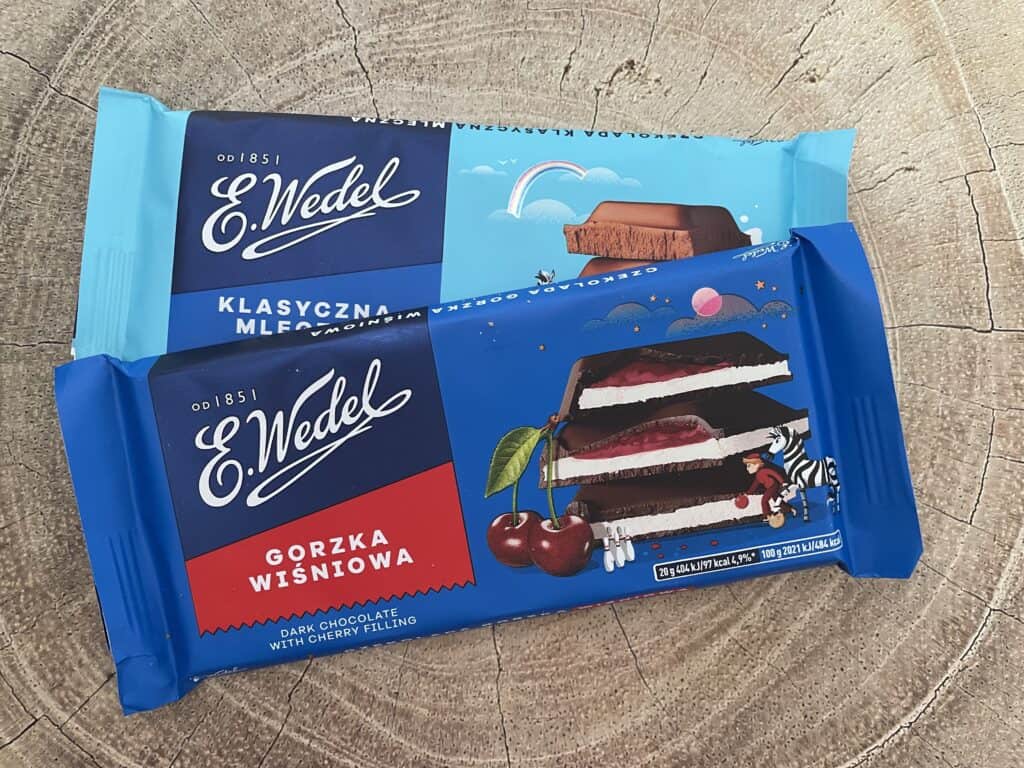 Wedel, founded in 1851, is Poland's oldest and most renowned chocolate brand. Known for its exceptional quality and rich tradition, Wedel has earned global recognition for its exquisite chocolate creations.
Signature creations like Ptasie Mleczko (Bird's Milk) and Torcik Wedlowski have become international sensations, loved for their creamy fillings and rich chocolate coatings. You can find them in many food market chains all over the world.
Wedel is very symbolic to all Poles, as it represents Poland's commitment to quality and tradition, embodying the nation's pride in its craftsmanship. It is a beloved Polish chocolate brand.
LPP ? Fashion Empire From Poland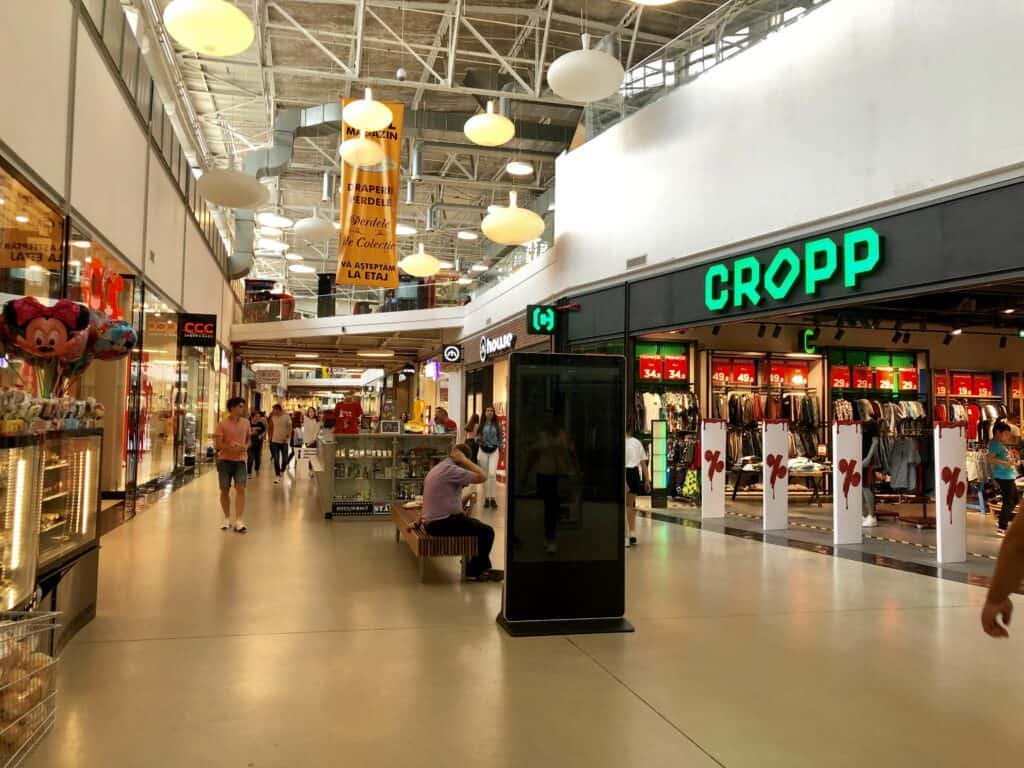 LPP is the fashion powerhouse that has transformed the way the world sees Polish style. The company began as a modest venture in 1991 with just one store in Danzig, Poland. Since then, it has blossomed into a real global enterprise. Today, LPP's portfolio of brands riches to various tastes and people in different ages. The brands under this company are:
Reserved: contemporary fashion, stylish clothing for men, women, and children.
Cropp: urban culture and streetwear, Cropp bold and edgy designs, a favorite among the youth.
Mohito: elegance and modernity, o chic clothing and accessories for women.
These brands are present in over 20 countries, from Europe to the Middle East.
Polish Souvenirs ? World Famous Artifacts
Poland is home to two renowned treasures: Boles?awiec pottery and Baltic amber. These Polish products and souvenirs have captured the world's attention, thanks to their exceptional, and unique beauty.
Boles?awiec Pottery: Timeless Elegance
Boles?awiec pottery is famous for its floral designs inspired by nature and folk art. Every piece is hand-painted, and there are never two of the same pieces. They make for a great keepsake, and also functional household items. This is one of the most popular souvenirs, that tourists take home, from Poland.
Baltic Amber: Nature's Gem
Polish Amber is one of the world's finest amber. Craftsmen create unique art and jewelry pieces. They make a timeless keepsake.
These are the most famous products made in Poland, but there are others raising stars. Polish people are determined, hardworking, and creative, and the world will hear about new names and brands in the future for sure.